SizeUp licenses its service to insurance companies that want to dramatically increase customer engagement and interact with their customers in a genuine and impactful way. Insurers that integrate SizeUp into their online offerings provide valuable individualized insight and develop stronger relationships with their customers.
Insurance Companies
SizeUp helps insurance companies better serve their small business customers through big data. Small businesses are a huge opportunity for insurance companies but are underserved because there are so many small businesses and they are so different. It isn't practical or cost-effective for insurance companies to provide custom/individualized services for all types of small business customers with only manual/employee service. SizeUp takes a data-driven approach to provide hyper-local and individual business intelligence insights to small business insurance customers by using big data, computing, mathematical algorithms, and delivering the information over the Internet.
Insurance companies primarily use SizeUp to:
Provide a value-added service to help their agents better serve their small business customers
Help their small business customers succeed
Increase engagement with small business customers
Introduce insurance products/services to small businesses at strategic decision making moments in the business' lifecycle
Increase acquisition of new small business customers
Retain existing small business customers
Insurance companies are providing SizeUp business intelligence insights as a value-added service to attract new business customers and retain existing customers. These insurance companies are creating greater engagement with their business clients and a deeper partnership in these companies' success. If you are interested in finding out how SizeUp can help your insurance company better serve your small business customers and agents, please contact us.
See an example of SizeUp implemented for an insurance company.
Give businesses customers the data they need to succeed

SizeUp helps insurance companies' small business customers make smarter decisions based on data. This enables them to grow, stay competitive, and be more successful. Your insurance company, brokers, and agents can position themselves as a trusted partner in your small business customers' success by providing them SizeUp digitally through your website and face-to-face through agents.
SizeUp for Insurance Companies

SizeUp shows businesses how they can grow and be more successful, powered by SizeUp's groundbreaking and award winning technology. All information is customized to your insurance company's service area.
Compare personal business ranking to industry competition.
Find potential customers, suppliers, and analyze the competitive landscape.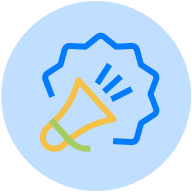 Target the most desirable customers to maximize advertising investments.
Give businesses the data they need to succeed.
Small businesses are 99% of all companies and about half the GDP of most nations. The small business market is a huge opportunity for the insurance companies that can attract, retain, and serve this market segment.
Do your small business customers see your insurance company as a commodity or as a valued partner?
Small businesses typically don't know the difference between one insurance vendor and another. They see insurance as a necessary commodity. But that doesn't foster customer loyalty. Smart insurance companies recognize that small businesses have many needs including insurance. Innovative insurance companies are becoming trusted partners in their small business customers' success by providing the tools and services their customers need to succeed like SizeUp.
Why SizeUp?
SizeUp empowers your insurance company, brokers, and agents to quickly and easily offers the data mining and processing intelligence that would otherwise take your small business customers weeks of time, patience, and expertise. Embed this user-friendly, intuitive, and highly visual small business accelerator on your website and make it available to your agents in the field. With your new business assistance service you can invite local business owners and managers to quickly get information they need to make intelligent decisions based on high-quality data.
Care about New Customers, Client Retention, Marketing, and Engagement?
You can use SizeUp to introduce your company's products and services, attract new customers, retain existing customers, and increase engagement with small businesses.
SizeUp helps small businesses through all phases of their lifecycle and provides an opportunity to introduce your products and services at these key decision making moments.
SizeUp is designed to have non-customers opt-in to a relationship with your company.
SizeUp is a customer benefit that makes small businesses want to remain a customer of your company.
SizeUp proactively encourages an increase in customer engagement both digitally and in branch locations.
SizeUp is completely scalable to serve all of your small business customers with individualized analysis that is valuable to your clients.
Keep your businesses happy by helping them succeed.
Contact SizeUp for more information
If you would like to know more about how SizeUp can benefit your organization, we are here to help you.