Utility economic development teams are engaging with COVID-19 response programs that help their small business customers and their economic development organizations (EDOs) in their service territories.
In a response to public health policies many businesses closed down to prevent the spread of coronavirus. Even businesses that remained open or have reopened are operating at a limited capacity.
Local business owners (many of which are still at home) are thinking about how they can improve business and gain back lost revenues once things get back to normal. Businesses that are opening are looking for solutions to jumpstart back into business.
Entrepreneurial workers are having time to plan the business they've always dreamed of so they can open them.
Laid-off workers may have no choice but to pursue some type of self-employment as unemployment is the highest it's been since the Great Depression of the 1930s.
All of these audiences need help and personal assistance (from SBDCs, SCORE, SBA, etc.) in which high demand is likely going to exceed capacity leaving assistance in short supply. With scarce ability to go and sit down with any business advice experts because of social distancing, online resources have become one of the only options available to plan for their new business or to resurrect their current company.
Utility economic development teams have identified that online assistance is a solution to this small business need. Since the coronavirus pandemic occurred, multiple Utility economic development organizations including Evergy (Missouri), Arizona Public Service, Avista (Northwest), and OGE Energy (Oklahoma), have implemented SizeUp software as a solution to help their local small businesses and joined other SizeUp users like Florida Power and Light. The software is placed on their Utility EDO website to help their local businesses customers and prospective entrepreneurs, which really matters as new businesses are going to be necessary to replace those that have closed permanently. 
With just one online service Utility EDOs are able to both help 1. their small business customers and 2. their local economic development partner organizations.
Best Practice
As an example, Arizona's largest electric utility took rapid and intentional action to address the economic consequences of COVID-19. Arizona Public Service stepped forward to help Arizona businesses by providing launching an online market research and business intelligence service to Arizona businesses and entrepreneurs.
"With small businesses encompassing over 99% of Arizona's economy we need to ensure these organizations stay viable. APS has researched multiple tools specifically designed to help small businesses identify their competitive advantage and are excited to now offer SizeUp for Arizona. SizeUp offers every business across the state access to data typically only available to large corporations due to cost. Leveling the information playing field will be critical to ensuring these organizations are successful once we advance out of the current economic crisis," said Kelly Patton, Senior Economic Development Consultant of Statewide Programs for APS.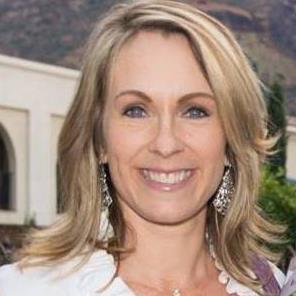 How It Works
Utility EDOs provide SizeUp to better serve their local businesses and aspiring entrepreneurs. It provides business intelligence and market research so they can make smarter decisions through data. Specifically, users of the SizeUp service receive: 1. Competitive benchmarks, 2. Find customers, suppliers, and competitors, 3. Best locations to advertise, and 4. Location-specific demographic analysis. It empowers the utility EDO's local economic development partners to A) help their local businesses succeed, B) assist aspiring entrepreneurs to plan for their business opening, C) automate business retention and expansion services using online software, D) reduce cost of service, and E) increase local company engagement.
Top executives from Google, Facebook, and Salesforce.com selected SizeUp as the United States Department of Commerce 1st place award winner for online tools to grow the economy (jury of Sheryl Sandberg, Vint Cerf, and Tim O'Reilly).
Corporate Social Responsibility and Marketing
Utility EDOs have innovated by expanding their services for COVID-19 economic recovery. By doing so they have positioned themselves as responsible corporate citizens of the communities they serve. Launching SizeUp has enabled the utilities to announce to their business customers and local media how they are being good corporate partners and delivering on CSR during this challenging economic situation caused by COVID-19.
SizeUp was a key part of Evergy's overall announcement of assistance for coronavirus-impacted businesses which received local media attention bringing awareness of the help the corporation is delivering.
Long-term Transformation of Utility Economic Development
Economic development is changing for the long-term. The Utility EDO's business customer has changed, having new needs. In response, Utility EDOs are changing to remain relevant. Small business and Business Retention and Expansion (BRE) is going to be a central focus of the future. Even EDOs which were previously working exclusively on business attraction are now focusing on supporting local businesses. This change is evident in the results of a newly released national economic development survey which showed that supporting local businesses is now the top priority of 87% of all economic development organizations.
From 1993 to 2015 small businesses created 425% more net new jobs than large businesses (Source: US Bureau of Labor Statistics). Small businesses are even more important to the economy in the current climate and future recovery.